Heh, I live 10 minutes from WCU. It is a very nice campus.

Congratulations to him!!!
National Champions 1911, 1912, 1969, 1981, 1982, 1986, 1994
---
Posts: 3221
Joined: Sat Aug 12, 2017 10:01 am
Thanks. If he can't live with dad's son, maybe he can crash at your house.

Dad

My son only looked at mid sized local state schools. He didn't want too big or too far. I'm ok with that, especially as West Chester is like $12k less than PSU. Depending on what housing he picks, I figure this is going to cost ~$25k/year. Not a happy number, but not one that leaves me in a blind panic, either. I can cover a lot of that with cash. He's going to have to borrow some money but I should be able to get him through owing ~$30k at the end, which is manageable. And, theo ther day my dad mentioned that he and my mom have some money they would like to contribute. I ignored the comment as I am loathe to take money from my parents for any reason, ever. But, my mother followed up on that and said, basically, they don't want him to come out with debt.

We'll see. My wife told me I may have to swallow my pride on this one. I'm leaning towards letting them help, but not covering the full gap. I think there is something to be said for him having some financial responsiblity for his education. I don't want him to come out with an oppressive amount of loans, but $30k or less paid back over 20 years is certainly mangeable and not unreasonble in my opinion. I will pay the interest along the way so that doesn't shoot up on him as well.

I'm still figuring all this out. And, I only have a plan for one kid. I'm not sure what I'm going to do when my 2nd son is in college at the same time. Currently, he tells us that he is planning to "take a year off". I'm not a fan of that plan, but it may be for the best for a number of reasons, including financial.
Is it baseball season yet?
---
I also live about 15 minutes from WCU. It and the town have really expanded over the last decade with many restaurants, bars, retail and housing. Great walkable town with just about everything
---
Congratulations, B-Dub! College fees are like the fruit of the month club... it's the gift that keeps on giving...
---
Posts: 3221
Joined: Sat Aug 12, 2017 10:01 am
Well, I just found out why my kid isn't getting into a top school. I thought it was because he didn't have the grades and SAT scores, but it turns out it's becuase I can't pay the
requisite bribes
.
I'd like to say that I am suprised by this bullshit but, seriously, I'm not. What I am surprised by is the notion that the schools in question had no idea. For someone to pay a bribe, there has to be someone to accept a bribe. This article makes it sound like the administrations had no idea this was going on, and it may have been a few bad apples, but I'm honestly a bid dubious about that. I do see that they arrested some of the coaches that seemed to be in on the fake athletic scholorships at least. But, how could the admissions office not know? How could people at the top not know? You are getting hundreds of thousands in charitable contributions and the kids of the people making those donations then attend your school and you don't ask any questions?
Btw, one thing I really liked about this article was the list of names of rich white people who were indicted.
Is it baseball season yet?
---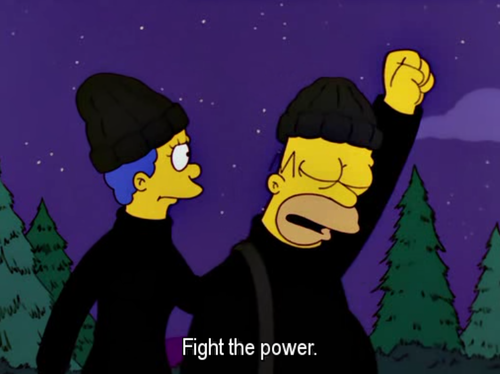 ---
Elizabeth Warren, D-Massachusetts, a presidential candidate and a former school teacher, expressed outrage over the scandal in an interview Tuesday with ABC News. "This is just stunning," Warren said. "To me this is just one more example of how the rich and powerful know how to take care of their own."
Right. Another example would be Harvard paying you 400-large a year to teach one course a semester.
---
Posts: 785
Joined: Wed Aug 16, 2017 7:43 am
They tried to accuse Thorton Mellon of this but when he nailed the Triple Lindy they knew he was a legit athlete. But that movie does show how long money has influenced the process. And what hypocrites inhabit colleges who demonize private sector wealth while stuffing as much cash in their pockets from any private or public sector source willing to hand it to them. Our University systems needs a severe flushing.
Wendall : That's very linear Sheriff
Ed Tom : Age will flatten a man Wendall
---
---