This large stroller?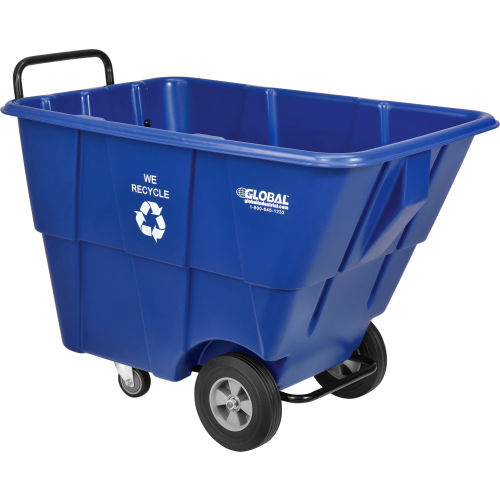 ---
I just saw that Disney has banned smoking
All smoking? Or just tobacco? Can I still bring my crack pipe?
---
Posts: 3518
Joined: Sat Aug 12, 2017 10:01 am
Can I still bring my crack pipe?
Don't know. They may have a FAQ section on their website. You should check before heading south.
---
I have a tax question that I an trying to figure out. Last year I launched my own small business. I will be getting a tax ID in the next few weeks (2019), but I bought a lot of my supplies last year. I probably bought 2-3 thousand dollars worth of materials and equipment for the job. Do any of you know if I can deduct the supplies from my 2018 taxes? I can't find any information anywhere on the subject!
---
Posts: 555
Joined: Fri Aug 11, 2017 8:47 pm
psu_dad wrote:

I just saw that Disney has banned smoking

All smoking? Or just tobacco? Can I still bring my crack pipe?
"Attention all units! Attention all units. Man wearing a Boston Red Sox hat and a truss spotted smoking a crack pipe near Pirates of the Carribean entrance. SWARM! SWARM! SWARM!"
Yeah, well, that's like your opinion, man.
---
Posts: 3518
Joined: Sat Aug 12, 2017 10:01 am
So, NYC is now facing a measels epdiemic and it's been traced to an orthodox Jewish school who is allowing unvaccinated kids despite a city order not to do so. The city is now threatening to close schools down that don't enforce vacination requirements. There have apparently been 285 cases just amongst the NYC orthodox community alone since last October. And, this is just in the orthodox Jewish community. There are other enclaves or morons who don't vaccinate.
It's amazing to me how the more access people have to information, the less literate they become about the world they live in. In addition to these anti-vacination morons, we actually have people - loads of them - who believe the Earth is flat. The flat earth people are actually plannning a
cruise to the "ice wall"
that, apparently, keeps the oceans from spilling out over the edge. Seriously, how big a moron do you have to be to come up with a complicated theory about how the Earth is flat and buy into it?
We are doomed. All of us. The morons are gaining strength and taking over.
---
Did I ever mention that I had a great aunt who thought Mr. Ed really talked? She rocked.

There's an important difference between (a) the flat-earth people, the Elvis-is-still-alive people, the Bigfoot people, etc. and (b) the anti-vaccination people. The former are harmless and the latter are not.
---
Posts: 3518
Joined: Sat Aug 12, 2017 10:01 am
Did I ever mention that I had a great aunt who thought Mr. Ed really talked?
I think it's come up a dozen or so times, yes.
As to your point about harmless vs. not harmless - there is absolutely no doubt that the anti-vax people are dangerous. I'm just not sure I agree the Flat Earth people are harmless. I do agree that believing the Earth is flat, and even paying money to go on a cruise to prove it, is harmless. I just think there tends to be a lot of overlap between of people who believe crazy BS. Put another way - I think the people who believe the Earth is flat are likely to believe and support things that are not so benign.
Which reminds me - did anyone see any of the highlights of the Alex Jones trial? He's being sued by some of the Sandy Hook parents for a host of things. Apparently his defense is he's delusional and he really believed some of his delusions, like the government is setting up these staged events where they pretend innocent children are murdered by crazy people with guns. And, because he's delusional and believed it, we should all feel sorry for him and let him off the hook. And, I presume let his crazy followers who harassed and threatened these poor people off the hook, too. Screw that. I hope he pays through the nose.
---
My knowledge of this is limited to what you just posted. I assume this is fundamentally a "defamation" suit? If so, I'm not sure his defense is about eliciting sympathy. Since he can't prove the nonsense he was spouting is true, he probably has to go with an "absence of malice" defense ... i.e., he didn't know he was spouting nonsense.
---
Posts: 3518
Joined: Sat Aug 12, 2017 10:01 am
I honestly haven't followed it all that carefully either. I saw several months ago that some of the Sandy Hook parents were suing him for defamation and some other things and he was trying to make a 1st Amendment argument. That got thrown out and things are moving forward. I just Googled it his statements were apparently made during a deposition (something that is not supposed to be part of the public record, btw) so I guess they are not in the trial stage yet. So, he's just giving sworn testimony and I agree he's trying to build a defense. He goes on to say that he was giving an opinion based on his psychosis, and while his opinion may have been wrong it wasn't done maliciously.
I agree that they were probably not done for malicious purposes. I think they were done for profit purposes. He makes a living being an on-air crazy person who rants and raves and throws out bullshit conspiracy theories. And, that would all be well and good if it was harmless. But, it's not harmless. The people he has targeted have been harassed, stalked and threatened by his nimrod followers. They have had people show up at their houses, send death threats, etc. And, all that happened
after
these poor people had to bury their grade school age children. The whole thing is horrific. I get there is an argument that Jones is not responsible for the crazy actions of people who listen to him. And, much as I think he's a major scumbag, I'm not in favor of him being held responsible for the actions of 3rd parties who act on his ranting. That I think would be a First Amendment issue. A big one. But, going after him for defaming the families of these murdered children and teachers? That is 100% fair game.
He's got a big problem because none of these people are in the public eye. The standards for defamation are a lot lower than for a public figure. And, it doesn't help him that during his custody battle for his kids he basically conceded that a lot of his ranting is just an act and he's not really a crazy man. I never thought he was. I always thought he was nothing but a disgusting opportunist. And, while I am a near absolutist when it comes to speech, that doesn't mean speech is free of consequences. I hope his consequence is he ends up destitute.
---
---