I was going to drink a tall glass of raw eggs, but then I thought of those primo Western omelettes at the Waffle House and realized I had all the ingredients in the fridge, so ...
---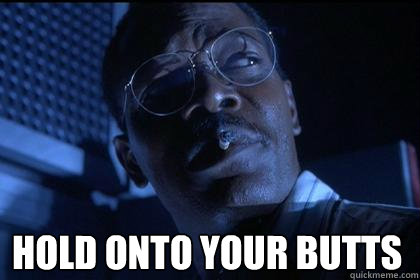 ---
Posts: 3386
Joined: Sat Aug 12, 2017 10:01 am
Made the misate of looking.

Ooof!

It's early. It may still turn around -- or continue to drop like an anchor.
---
Posts: 535
Joined: Fri Aug 11, 2017 8:47 pm
No worries.....the orange carny barker-in-chief says we are experiencing "historic" economic growth never before seen in any other presidency. Tremendous! He probably wasn't paying much attention through out the '90s what with those pesky bankruptcies and all.
Yeah, well, that's like your opinion, man.
---
Posts: 3386
Joined: Sat Aug 12, 2017 10:01 am
You're a dead man Valentine
- Billy "psu_dad" Ray
---
Where do people get off dumping stocks when my retirement is imminent? Don't they have any idea how much Tommy Bahama shirts and Ray-Bans cost? I can't go the the dog track dressed like a hobo.
---
The Dow futures are in the red, so the market will open on the downswing tomorrow. Plus Amazon and Apple (whose stock I own) are predicting a "tepid" 4th quarter. So I need everyone to go on Amazon tomorrow and buy every Apple product they can find.
TYVM
Mrs psu_dad

: No one gives a Flying Poop.


Me

: Sure they do.
---
Posts: 3386
Joined: Sat Aug 12, 2017 10:01 am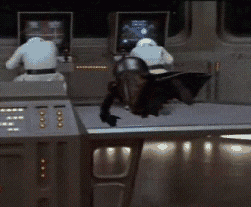 Oooof. I looked earlier and decided not to look again. Should have stuck with that plan because I just peeked. Dow lost nearly 600 points today. The market is still up for 2018 but not by a whole lot. Another day or two like this and it won't be.
---
Every time the market climbs a few percentage points, it subsequently gives it all back. Not to mention the bond market, which sucks right now. I rely on bond funds as a hedge on mutual (stock) funds, but that hasn't been working. The Barclays Aggregate Bond Index is down 2% for the year, as are my bond funds. I'd be thrilled at this point to end up with zero growth/loss in my portfolio for the year.

I wonder if Desmond Finger is looking for a partner.
---
Posts: 3386
Joined: Sat Aug 12, 2017 10:01 am
I don't know if he's looking for another partner but if ever a press report made me think "now there is a stand up, honest member of society" it was after reading about Desmond Finger and Ron delGaudio in the stories about the Craig Carton trial.
---
---