Good grief ... here we go again.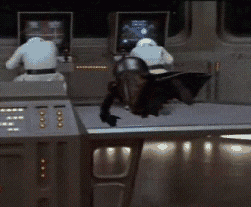 ---
Posts: 1726
Joined: Sat Aug 12, 2017 10:01 am
It could be worse. The market could be falling at Ludicrous Speed.
---
The Dow futures are in the green. And the markets in England and Germany are doing well right now. I need a big effort from everyone today.
Mrs psu_dad

: You need another hobby. This one is making you stupid.


Me

: Let's go Dow Jones ... clap-clap ... clap-clap-clap.
---
Posts: 1726
Joined: Sat Aug 12, 2017 10:01 am
Anyone see this?
California launches investigation following stunning admission by Aetna medical director
Here is the opening paragraph:
California's insurance commissioner has launched an investigation into Aetna after learning a former medical director for the insurer admitted under oath he never looked at patients' records when deciding whether to approve or deny care.
Wow. An admission of what I think everyone suspected. But, an admission under oath is a big deal. Let's see if anything comes out of it. I'm not going to hold my breath, though.
---
And the really great news is that I lost a great medical plan and now have Aetna, thanks to President Pinocchio (bless his heart).
---
Posts: 1726
Joined: Sat Aug 12, 2017 10:01 am
You can probably take comfort in the fact that this is probably a far more common practice than is being reported. Aetna got caught, but I seriously doubt any of the other providers are doing this any differently.
---
Posts: 1726
Joined: Sat Aug 12, 2017 10:01 am
Everyone should hold onto their hats, today. I plan on not looking at the market at all. I see no upside to it.
I also saw this morning that Trump's economic team not only did not know that he was about to announce these tariffs, but his chief economic adviser, Gary Cohn, was telling people just an hour before this that there would not be any tariffs.
I'm sure the rest of the world is just going to shrug their shoulders at this and say "well, nothing we can do" so it will all be fine.
---
Gary Cohn
: Prepare ship for light speed.
President Knucklehead
: No, no, no, light speed is too slow.
Gary Cohn
: Light speed, too slow?
President Knucklehead
: Yes, we're gonna have to go right to ... ludicrous speed!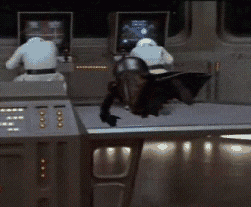 ---
Posts: 1726
Joined: Sat Aug 12, 2017 10:01 am
anyone do their taxes yet? I'm sitting at the island in my kitchen working on them now. What a pain in the rump. I am thankful for online programs, though.

What does everyone use? I use Turbo Tax because I've used it for years and they have all my details pre-loaded and it saves me a lot of time. I know there are cheaper options out there but it's not so expensive that I've taken the time to investigate who else to use. Any suggestions?
---
Posts: 1726
Joined: Sat Aug 12, 2017 10:01 am
Oh, and Turbo Tax also imports my W2s from ... I have no idea where from, but it happens. So, that's another reason I stick with it. I suppose others do that as well, but I am a massive creature of habit.
---
---