What the hell.

Penn State 42, Akron 17.

No rhyme or reason. No analysis. Just gut instinct.
41-33.
---
Posts: 1745
Joined: Sat Aug 12, 2017 10:01 am
Ok, the best part of this post is Crowbar's back. Where you been, fella?
---
Posts: 26
Joined: Sun Aug 20, 2017 10:07 am
Ok, so this one should be over by halftime. Saquon and Trace shouldn't be in for more than a series or two to start the second half.

Really hope that the boys come out rolling from the opening kick. No more slow starts on offense.

I'm going with 56 - 10.
---
How much stat padding gets done with Barkley as a Heisman contender vs saving him for important games? There is some recruiting value to having a guy in the hunt?

How much time does Stephens get? Always seems to me the backup should get more but I guess early you want your starter to see real game speed.
---
Blue&White wrote:Ok, the best part of this post is Crowbar's back. Where you been, fella?
Thank you, Sir!!! Glad to be back.
I had issues with my login and password. I couldn't figure out how to register a new password. It was a mess, likely due to the operator being a dumbass.
41-33.
---
Posts: 449
Joined: Wed Aug 16, 2017 7:43 am
Would like to see:

1. OL look cohesive and minimize plays where someone is in backfield when Barkley gets ball
2. Consistent QB pressure
3. Who is back there returning kicks and punts
4. No injuries

Expect to see PSU dominate and have some momentum going into the grudge match.
Wendall : That's very linear Sheriff
Ed Tom : Age will flatten a man Wendall
---
I expect some first game jitters, but not enough to matter just because they are still kids in my opinion.
I also expect to see just enough of the playbook to win the game; and we won't need much of the playbook Saturday.

But, these are things I could say before the first game of almost any season... My hope is, like others have mentioned, we have a game where the starters get some experience as a group before letting the future of the tem do the same. I hope for a game without injuries on either side and for fair and accurate officiating. I know, that 3rd one is probably unrealistic, but I can hope.

The bottom line for me is get the win and get the newbies used to the timing and noise of a real game. Once the game is over, take that experience and focus on Pitt!
---
Posts: 1745
Joined: Sat Aug 12, 2017 10:01 am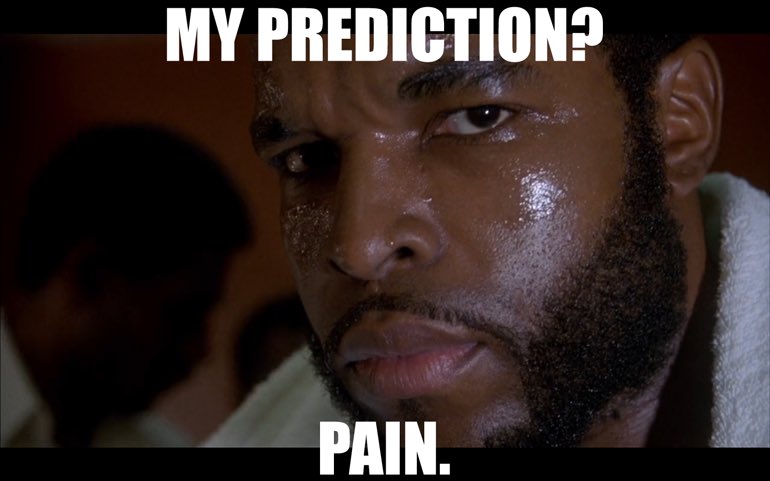 I love that we can post pictures again.
---
Posts: 163
Joined: Tue Aug 29, 2017 10:00 am
Location: York, PA
Well Hello ALL! I thought that I would open this season with some optimism...which I know was lacking from me last year (Cough, Cough)!
It's great to be back with you guys for what seems like a season that may yield...some interesting games!

As a side note, I too had some difficulty getting logged back in - thus, the new title of We Are...2 - but have no fear, it's me and I have brought my eternal optimism again this year! So, let's just throw this out there right off the bat...I will be driving the "Bandwagon" for theOSU game.

It's going to be a fun ride! As for Akron, I see a heavy dose of Barkley for a quarter and a half, followed by the Miles sanders Show.

Great to be back guys!
What the H... was that? Oh, Barkley!
---
Posts: 315
Joined: Fri Aug 11, 2017 8:47 pm
Nice, We Are.....it's always sunny in wherever you are.....Philadelphia?
Yeah, well, that's like your opinion, man.
---
---